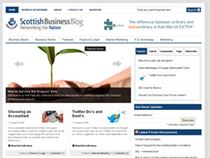 Our rapid web development packages utilise WordPress as the back end Content Management System. We then integrate a template design and customise it so that it reflects your company brand. Your website can then be managed through the WordPress admin back-end at no extra cost.
Website up and running within 72 hours of an order
.com, .co.uk and .net domain names included (where available)
The latest WordPress software pre-installed and FREE updates for a year
A template that can be used again and again on any website
Upload of your content and images (up to 10 separate pages)
Implementation of a Contact Form giving visitors the ability to email you directly from the site
Installation and Configuration of SEO Plugins, and other useful WordPress plugins
Easy Payment Plan over 4 months (£250 + VAT per month).
Our rapid web development package costs only £1000 + VAT.
Please remember, we are not designers! Your website will be based on a readily available template and although customised exceptionally in-line with your branding, other sites on the Internet may use the same template.
For more information, let us give you a call.
Request a Call-Back