HMRC has turned its back on Microsoft after announcing the news that they plan to switch to Google's cloud apps services.
First reported by The Register, 70,000 HMRC employees are dumping Microsoft's productivity solutions in favour of the Google Apps service proudly boasted by the internet giant.
This means HMRC will be the first of the major UK governmental departments to make the switch away from Microsoft.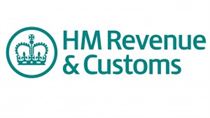 Interestingly, back in May 2013, MPs accused the internet giant of deliberately subverting its motto, "don't be evil", in order to pay less tax. It's almost ironic that of all the government bodies to make the move to Google Apps it's HMRC that's doing so.
Infuriated members of the House of Commons Public Accounts Committee (PAC) lashed out at the company as one of its most senior executives insisted it was not "selling" advertising in the UK – but in low-tax Ireland instead.
Consider IT are pleased to announce that we have now become authorised resellers of the Google Apps suite of communication and collaboration tools for businesses.  Google Apps brings simple, powerful communication and collaboration tools to organizations of any size – all hosted by Google to streamline setup, minimize maintenance, and reduce IT costs.


With Gmail (including Google email security, powered by Postini), Google Calendar, and integrated IM, users can stay connected and work together with ease. And, using Google Docs and Google Sites, which include word processing, spreadsheet, presentation and website creation tools, they can share files and collaborate in real-time, keeping versions organized and available wherever and whenever users work.
"The Google Apps Reseller program will help us provide Google Apps to users of businesses in Edinburgh and the surrounding areas." Said Stuart Gilbertson, Managing Director, Consider IT.
Google has updated the SLA for its Google Apps suite so that they no longer make excuses for scheduled maintenance. Meaning that ANY dwntime, no matter how little, will be recognised as downtime and applied to the agreement with the customer.
At present, when Google alert users to "Scheduled Downtime", this downtime is not covered under the SLA and the end-user has no retribution via the SLA for a refund.
Google have now fine-tuned their highly-distributed infrastructure so that servers can be taken offline one-at a time or in multiples and the end-user wont notice. This is nothing new however, Google have been able to do this for a while now, but have never included this kind of interruption as part of their SLA.